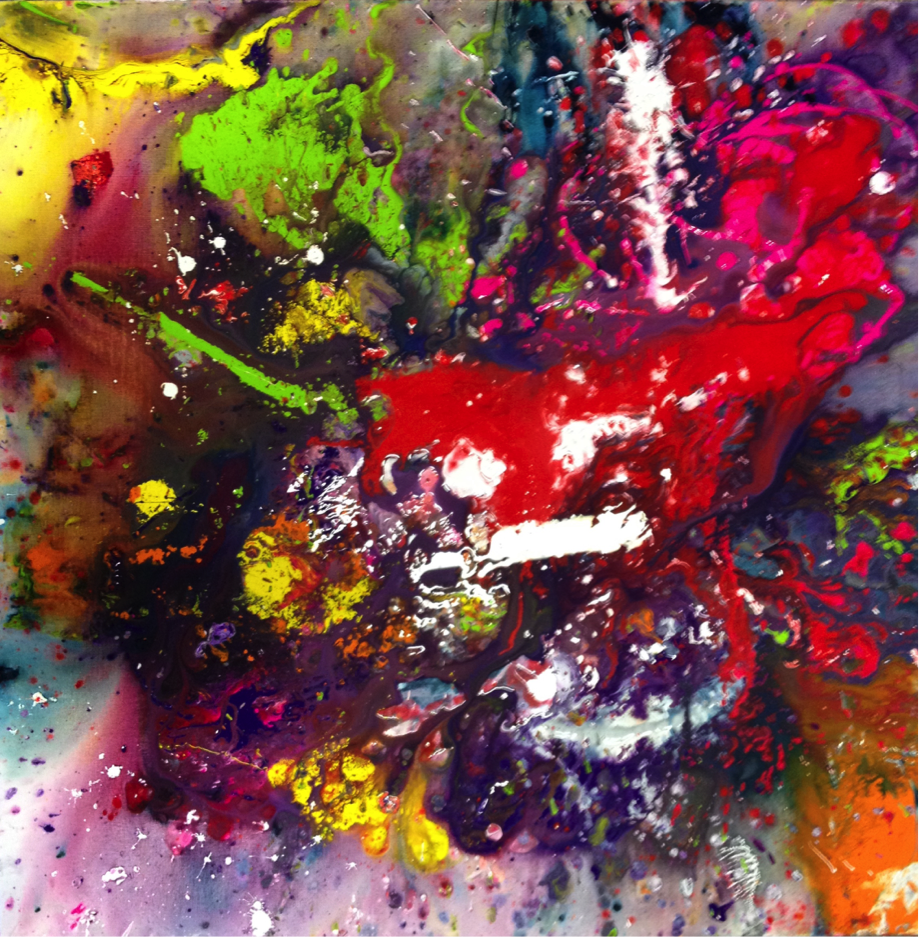 History
painting: fairy tale forest, from Joep, 7 years old, 1.00 x 1.00 m., acrylicpaint on canvas
artchild Foundation was established on 28 March 2013 by visual artist and painter Margareth Meulmeester (born in Enschede in 1958). Since 1996, she had been actively looking for a way of painting which would express the inner world of manking on canvas in a natural way. Margareth has spent most of her life working with young children as a kindergarten teacher.
artchild Foundation is for all children who love to paint, both individually as well as in groups.
'A NEW WORLD IN PAINT'
Children see the world as they experience it: from an unlimited perspective. They are mostly still in direct contact with the invisible spirit world and are therefore better able to feel and experience the truth from their hearts.
During the workshop 'Paint your own world', children experience the freedom to act as they wish, choosing the colours and techniques they want, based on their intuition. Two steps will inspire them to start acting from their hearts. Artist Margareth Meulmeester will be the linking pin between the children and the spirit, forming the basis of the inspiration.
New age children have come to planet earth with a new-age consciousness. This way of painting enables them to express the energy of this new consciousness the way it was meant to be. At the end of the workshop, the children will feel happy with their canvases in which they recognise how they felt at the moment of creation. This generates calm, confidence and courage.
Self-belief and the ability to act and to speak freely are prerequisites for a happy life, bringing us closer to a more beautiful world.